Co se dělo 5. 7. 2015
5. 7. 2015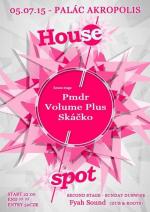 dub / roots
Palác Akropolis Kubelíkova 27, 130 00 Praha
www.palacakropolis.cz/program/…
22:30 Malá scéna
Kč 50
---
3. 7. 2015 - 5. 7. 2015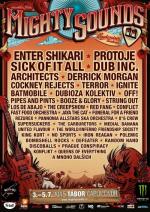 8°6 Crew (FR), Boss Capone (NL), CCTV Allstars (UK/CZ), Derrick Morgan (JA), Discoballs, Dub Incorporation (FR), Eastern Standard Time (US), Fast Food Orchestra, Green Sm?troll, JAYA THE CAT (US/NL), Larika, Los De Abajo (MX), Medial Banana (SK), Mr. Wallace (NL), No Sports (DE), Pannonia Allstars Ska Orchestra (HU), Passafire (US), Polemic (SK), Protoje & The Indignation (JA), The Spankers, The Tips (DE), The Toasters (US), United Flavour (CZ/intl.), Yellow Cap (DE), ....
Letiště Čápův Dvůr, Tábor
---
5. 7. 2015 - 12. 7. 2015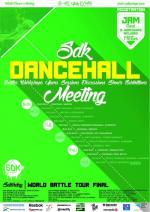 SDK.EUROPE presents official SDK DANCEHALL MEETING for all the dancehall lovers worldwide!

We have for the very first time ORVILLE XPRESSIONZ coming to SDK, so we want you all to share and have fun together even tho you have no money for workshop cards!
We want you to meet, share, jam, discuss, battle, learn and have fun all week at SDK 2015!
Jedovnice, Jihomoravký Kraj, Czech Republic
www.facebook.com/events/183029…
---